Women Leaders in Food, Fine Beverage and Hospitality
An affiliate chapter of Les Dames d'Escoffier International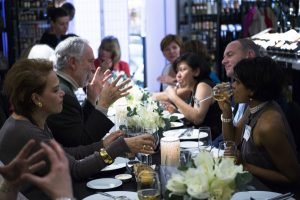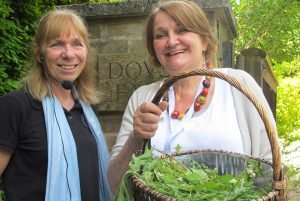 Welcome to the London Chapter of Les Dames d'Escoffier International – a philanthropic organisation of leading women in the worlds of food, fine beverage and hospitality.
This invitation-only association now stretches to 37 chapters within the USA, Canada, Mexico and the UK.  Our members represent the highly diversified and multi-faceted fields of contemporary gastronomy.
Mission: we are founded on the principle of creating a supportive culture within our community through:
Sharing knowledge
Supporting our members
Providing leadership, educational opportunities and philanthropic events for the community at large
Welcome to LDE London! For first time visitors, I hope that you gain an insight into our organisation that will inspire you either to support the work that we do and, where appropriate, to seek membership for yourself…
New Member Welcome Event
Wednesday 29th June from 19:30 at Samsung KX
For the first time since 2019 we're able to welcome and celebrate our new members!
Chef and Founding Dame Valentina Harris will entertain us with a brief cooking demo in the Samsung Kitchen Theatre, and then share the delicious results with us.
The evening will start with drinks and nibbles as we watch the demo, then the pinning ceremony will take place at 20:30.
We encourage as many members as possible to join us and welcome our newest members.
Please note this is a Member Only event.
RSVP to sue.ldelondon@outlook.com
Samsung KX can be found at Coal Drops Yard  a 10 minute walk north of Kings Cross station.
Desert Island Dishes
With Anne Dolamore and special guest Darina Allen
Do you live to eat or eat to live?  For those contemplating the dishes they'd take to a desert island, the answer is most likely to be the former.
The video of the event is now available on our YouTube channel here
Anne Dolamore of Grub Street Books took her friend Darina Allen through the dishes that form a thread through her life, and their significance, and along the way we learned more of her personal history and anecdotes.
The event was FREE to view, as is the video, but Darina has nominated a beneficiary for any funds raised by this event, and so would like to encourage donations here
These will go to the Sustainable Food Trust who have shared their details below:
Our Mission:  We work to accelerate the transition to more sustainable food and farming systems on a global scale. To achieve this, we work catalytically to inform and influence individuals and organisations in leadership positions.
We are a small UK-based organisation making a big difference. Our direct involvement with practical agriculture, extensive experience in the fields of policy, regulation, standards, certification and the food market, coupled with our network of international contacts, makes us uniquely positioned to be a catalyst for change.
Please consider making a donation in lieu of a ticket fee here  and mention this event as a reference.
Meanwhile, enjoy the far-reaching conversation which will delight and charm in equal measure.
We always welcome donations
Donations go towards our beneficiaries – these range from food charities to educational funds for women entering the worlds of culinary arts, fine beverage or hospitality.