A Letter from the President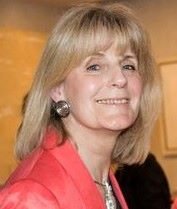 Writing in July 2020, it seems that never before have the aims of LDE International (LDEI) been more relevant. I know that, for many in our current membership, these last few months have shaken the very foundations of our professional lives. The combined years of experience working in food and hospitality – building businesses and establishing reputations – puts LDEI in a strong position to offer support during this period and beyond.
Sharing knowledge, supporting fellow members and mentoring women entering this tough, but rewarding world, whilst trying to raise awareness and money for charities, has been our driving reason since establishing the London Chapter (LDE London) ten years ago. Whilst we are all concentrating on our own survival at this time and taking care of our loved ones, we must remember to reach out to each other – to ask for help or to offer it. I have heard of some wonderful acts of kindness and support handed out by our Dames, and I applaud you all.
My heart goes out to those whose businesses will not recover easily – or may never recover in their original format. I know there is, for some, the sad and inevitable decision to say goodbye to their staff and close down. This is made all the more tragic by it being no fault of their own.
With this in mind, we feel it is important to continue introducing and welcoming new Dames, who will further enhance our community and themselves benefit from the knowledge and experience of our group.
Currently, we need ideas for how we continue to meet remotely, not just socially, but especially in setting up panel discussion to inspire, inform and support others. Please let us know who you think maybe interested in taking part and which topics you feel we should cover.
I would like to think that the relationships we have formed by being members of LDE London can be called upon for support from both within and outside the Chapter. We also have the friendship of some amazing women from our International Women's Day events who will join us again with help if they can.
Our Board is actively proposing to donate to charities linked to women in food and I know that many of you are involved with such organisations. Of course, we aren't a financial institution as such, but we are a bank of knowledge and experience which we will continue to share.
Let's share as much as we can and, with the strong sense of camaraderie in this professional world of women in food, move slowly towards a more certain future with hope and optimism.
Jacqui