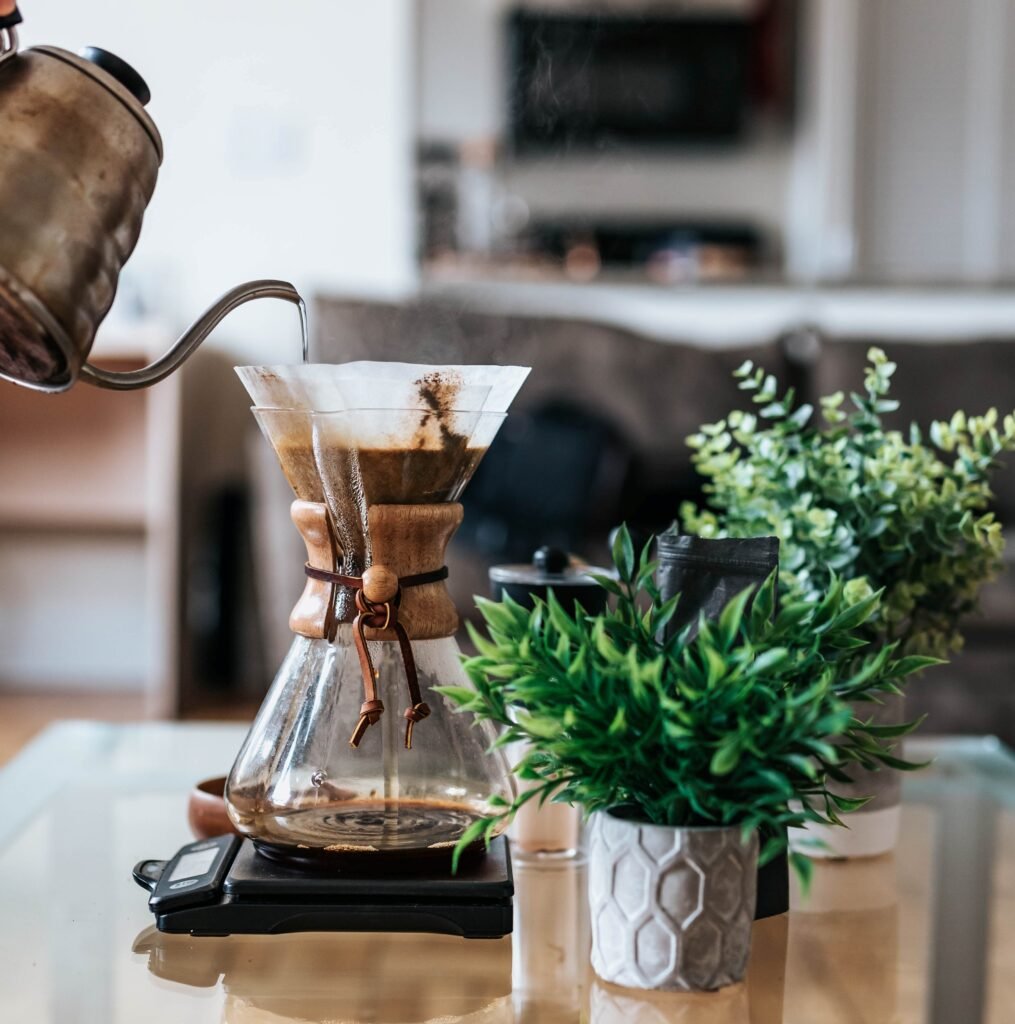 Lockdown Lifelines: cooking and coffee
Jennifer Greenhalgh started her career in catering at 16. Since then she has worked in various positions within the hospitality industry – from private members clubs to fine dining. Her resume includes cooking at Claridges, St. John Restaurant and teaching at Jamie Oliver's London Cookery School.
At the very moment lockdown was officially announced my partner and I were driving back from a long day trying to gather supplies. Like most people we had anticipated it coming and were planning hibernation.
Just us, our elderly dog, Netflix and, most importantly for our sanity and mental health, good food.
Pushing a trolley around bare supermarket aisles felt like being in a sad dystopian novel. Almost everything was missing. Seems this nation really does run on tea and biscuits. How would I explain a lack of custard creams to the dog?
We wound up driving around all day visiting various farm shops and smaller stores hoping to find more of what we needed, when we happened upon an oasis. One of our favourite farm shops, Priory Farm in Surrey, looked untouched! Shelves piled high with gorgeous fresh fruit and veggies, a decadent meat counter, fresh baked bread! A last haven of normality.
As we stood in the sunshine by the car after, sipping a flat white from the coffee shop, looking out over glorious fields it was easy to forget anything was amiss in the world.
Days later as lockdown went on everything felt upended. Time set adrift. What day was it? What month? That 'those days between Christmas and New Year' feeling prevailed.
The only anchors in the day became meals. I thanked my lucky stars that despite being out of work we could afford whatever we needed, unlike so many whose usual support networks had shut down. Those who depend on free school meals, food banks and community services are never far from my thoughts.
Every morning I performed the ritual of fresh ground coffee to start the day, and thanks to the amazing Pact coffee subscription service we have had the opportunity to try many new brews. We have pored over tasting notes and experimented with grinds and milks. Things we normally don't have time to do as we throw the water in the filter machine and dash for the shower.
Make time to take pleasure in everyday things. That's become my lockdown mantra: I've taken 3 days to make scrapple, buying and butchering my own whole pig's head; I've cured both pig's cheek and lamb belly bacon; I've stood and meditated on tiny bubbles growing in cooking crumpets; l have simmered, skimmed and stirred; kneaded, proved and fermented.
It was taking time over things, anchoring myself in things that I truly love, which has brought me out of lockdown with a whole new change of plan.
A new outlook and a new career direction. Knowing that I am now one of thousands searching for a new job and having reassessed what does my heart good, not just my wallet, I have just signed up for a new (ad)venture. I am soon to be opening my own small cafe in Catford Mews, a newly redeveloped cinema, art and event space.
Harnessing my guilty pleasure and love of American State Fair food, and giving it a chef twist I will be selling gourmet corn dogs with many toppings, sides and soft serve ice cream with decadent adult flavours.
So yes, for all of us the last few months have been hard, I'm still not sure what day it is, but I'm thankful for the good food and the time to reflect and re-imagine my future.
Follow Jennifer on Twitter and Instagram – @twodogsldn . Two Dogs Down is her new adventure in Catford Mews and opens August 13th.