Who we are
Women in Food, Fine Beverages and Hospitality
The members of LDE London are highly respected and leaders within their industries.  They represent a wide range of the diverse world of food, fine beverages and hospitality: chefs and restaurateurs, caterers, authors and publishers, press and trade journalists, restaurant and brand publicists, educators, demonstrators, chocolatiers, recipe developers, restaurant consultants, makers and importers of wine, fine spirits or craft beer, wine educators, and food producers.
Membership is by invitation and the criteria and process for joining are listed here.
2023-2024 Board of Directors
Jacqui Pickles
President 2015 – present
30+ years experience in the food industry, initially training in France and at Le Gavroche, London.  Varied roles within Roux Restaurants led to Jacqui starting her own outside catering company in 1986, primarily based in London and then in event management worldwide. Followed by consultancy work for supermarkets, production companies and fast food operations focusing on product development and training.
Jacqui remains active as a private chef, teacher and event planner.
Fiona Richmond
Guest President
Fiona is well known and much admired in her native Scotland where a career in the promotion and support of quality food and drink production has connected her to most in the culinary world north of the border.
She is Special Projects Manager for Scotland Food & Drink, and she is currently serving as Guest President for the chapter.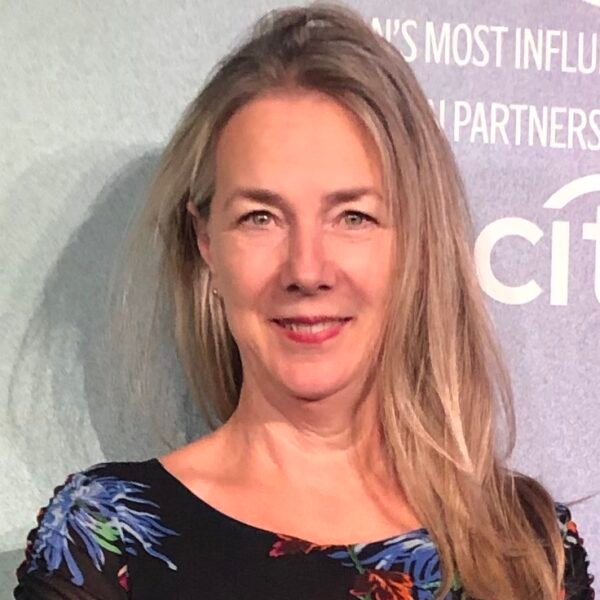 Sue Carter
Secretary & Treasurer
Sue spent many years in wine retail in Austin, Texas as co-owner and founder of The Cellar. Before returning to the UK in 2009 she was closely associated with the local wine and food festival, spending the last 3 years as Director.
A member of LDE Austin, she resolved to bring the organization to Great Britain, and helped to found the London chapter in 2010. She has been the life force behind the continuation of the chapter.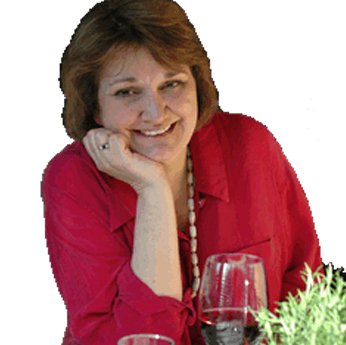 Valentina Harris
President Emeritus 2010-15
A noted authority on all aspects of Italian food and wine. One of a large Anglo Italian family, her early years were spent in Rome before moving to London in 1976 and launching her career in food as a private chef.
She has written numerous books on Italian food and is also a TV and radio personality, an established and sought-after teacher at many cookery schools, curator of cookery theatres at several food festivals and runs residential cookery courses in Italy.
Darina Allen is a well-known chef and author of 19 cookbooks and presenter of 8 series of 'Simply Delicious' for RTE (Ireland's National Broadcaster).
She is a co-founder of the famous Ballymaloe Cookery School in the midst of a 100-acre organic farm in East Cork in Ireland.  Students come from all over the world to hone their culinary skills at this sustainable, farm-to-table project, est. in 1983.  The family hotel, Ballymaloe House has been the recipient of numerous awards for its seasonal, local and home-grown food and hospitality.
Since the loss of her business, Rococo Chocolates, Chantal has rebranded and started again.  She is now scouring the world as The Chocolate Detective – sourcing the best quality cocoa from around the world. Having established Grococo in Grenada to produce fair trade ethical cocoa her future is also very much involved in nurturing that project, and in promoting sustainability.  She has – on more than one occasion – shipped cocoa back to Britain under sail on the Tres Hombres Sailship to underscore the values for which the Grenada Chocolate Company stands.
Sheila is a journalist with almost three decades working in the food and hospitality industry. For 20 years she has worked on the BBC's The Food Programme, first as reporter, then producer and now presenter. One of Sheila's crowning achievements during her tenure is the Food and Farming Awards which launched in 2000.
In January 2008 Sheila was awarded an honorary doctorate by City University for her work which, the citation says, "has changed the way in which we think about food."
Angela L. Dansby is a senior communications consultant and journalist in Brussels, specializing in food from farm to fork, travel and culture. She founded Inkovation, Inc., an award-winning, boutique public relations firm originally in Chicago, which led to work throughout North America, Asia and Europe and as of 2015, residency in Belgium. Throughout her career, Angela has been editor of numerous publications, including two cookbooks, and written articles for various news outlets such as BBC.com, The Brussels Times Magazine and ART + DESIGN. Her global travel blog at Continental-Divine.com covers all seven continents and soon 100 countries, weaving in gastronomy as essential parts of travel and culture. She is a graduate of the University of Michigan in Ann Arbor.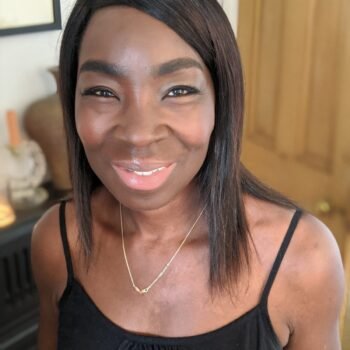 A British-born Nigerian, Jean has lived in South West London her whole life. She's a secret nerd – Google obsessed and adores hanging out with her family.
Jean is an obsessed with all things food and dining and she is an avid cinema goer, watching mostly art house films and documentaries.  As well as enjoying design and fashion.
Jean has run her boutique communications agency  for almost 20 years – specialising in  food/chefs and homes/interiors clients.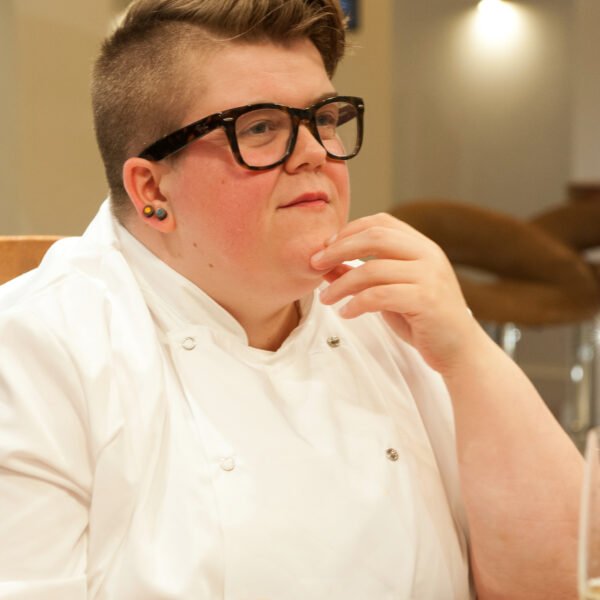 Originally from the Lake District Jen has over 20 years experience in the food industry ranging from restaurants such as St John's and The Lockhart, to teaching for Jamie Oliver and working in development for a multi national company.
Passionate about all things culinary and historical about the American South She is now the founder and co owner of the Uk's first and only gourmet corndog shop Two Dogs Down.
Anna Haugh began her career in her hometown of Dublin working in L'Ecrivain with Derry Clarke.
She then moved to London where she worked with Shane Osborne in Pied a Terre, Philip Howard in The Square, and then for the Gordon Ramsay Group.  In May 2019, she opened Myrtle Restaurant in Chelsea. The name Myrtle was inspired by the Irish chef Myrtle Allen,  founder of Ballymaloe House.
Anna takes inspiration from old Irish recipes, culture, and stories to create a modern Irish cuisine that still has the heartbeat of home.  In Myrtle Restaurant there is a large focus on great Irish produce, music, and art.
Anna has worked on numerous television shows for the BBC, she is the resident chef on the breakfast show Morning Live and was a new Masterchef The Professionals Judge 2022.
Ching is an International Emmy-nominated TV chef & cookery author who has become an ambassador of Chinese cooking around the world.
Ching's approach to cookery stems from the traditional cooking and lifestyles of her farming community grandparents in Southern Taiwan, and these are her major food influences.
Heather Holden-Brown founded hhb agency ltd in 2005, having been a publishing editor for 20 years with Waterstone's, Harrap, BBC Books and Headline. The following year the agency became a member of the Association of Authors' Agents.
Heather is a member of Kingston University's Publishers' Advisory Board and in 2004 assessed the food and cookery books for the André Simon Memorial Fund's annual awards.  In 2020 Heather became a member of the Guild of Food Writers.
Kate is a strategic communications expert specialising in food, markets and community inclusion.
For 12 years, Kate was part of the senior leadership team at Borough Market. Her work at Borough Market, which was driven by a strong belief in the central part that markets can play in revitalising communities and driving the sustainability agenda, included building the market's brand, developing its printed, digital and in-person communications, increasing engagement, and ensuring that the thoughts of the institution and its traders were regularly heard through the national media.
A publisher of wine books by many of the top writers in the world, Hermione has published and sold food and drink books for many years, working with a number of much-loved chefs and cooks too. She is passionate about wine communication and supporting new writers as they start their careers, and also offers wine education courses.
Kristine studied night school at the Institute for Culinary Education in New York. Worked as an intern promoted to pastry cook at the Michelin-starred Aquavit. Freelance pastry chef in London.
There is, of course, too much information to include here in a short bio of Prue.  She has been integral to the British culinary scene since she launched her career as a caterer straight out of Le Cordon Bleu in the early 1960s. She went on to open Leith's restaurant in Notting Hill in 1969, then founded her eponymous cookery school – Leith's School of Food and Wine – in 1975.  She is a familiar figure on TV and is best known for being a judge on The Great British Menu and – currently – The Great British Bake Off.  She is a fierce campaigner for improving institutional food in both schools and hospitals, and has chaired Slow Food, the School Foods Trust and the Royal Society of Arts among others. She has authored numerous cookbooks, and is a popular fiction writer – and, of course has written for various publications over the years.
Natalia is a chef and cookery teacher and the Head of Food Education at the charity Food Behind Bars.
She trained at Leiths School of Food and Wine and graduated in 2015 after having previously completed a Criminology degree in Auckland, New Zealand.
Natalia has been featured in Code Hospitality's 30 under 30 2022, The Guardian 30 things we love in the world of food right now 2023, Code Hospitality's 100 most influential women in hospitality 2022 and The Evening Standards 23 female change makers to know in London 2023.
Natalia is passionate about transforming prison food, diversity and food culture within the hospitality industry and teaching cooking skills that can be used for life.
Rosalind has had a varied and exciting career with food being central to much of what she had done.
Initially a teacher but with a hankering to work in food, she opened Piemaker, a factory, producing delicious and traditionally produced pies sold to a range of different types of food outlets.
Some years later Cookery School at Little Portland Street emerged in response to a study skills student of hers wanting to learn how to cook . After twenty two years, Cookery School is London's only cookery school with sustainable credentials at his heart and with an aim to make cooking as accessible as possible to as many people as possible.
Thousands of people have passed through Cookery School's doors and leave with an understanding and good grasp of cooking principles that they can pass on to the next generation.
Since 2008 Emma has been at the forefront of the growing English wine industry and was heavily involved with the generic body, Wines of Great Britain when at Hattingley Valley Wines in Hampshire. As Head Winemaker she made numerous award-winning wines for HVW and for many of her contract winemaking clients. Awarded UK Winemaker of the Year in 2014 and 2016 (the only woman to have done so twice), Emma is now advising several different clients from winery design through to blending and bottling in her role as a consultant.
She is co-author with Dr Belinda Kemp of The Wine Producers' Handbook – a guide to setting up a vineyard and winery in the UK.
Emma was given the Freedom of the City of London in 2021 and became a Liveryman of the Worshipful Company of Vintners in 2022. She has been invited to sit on the Diversity & Inclusion Committee for the Vintners as part of their drive to widen the scope and membership of the Company.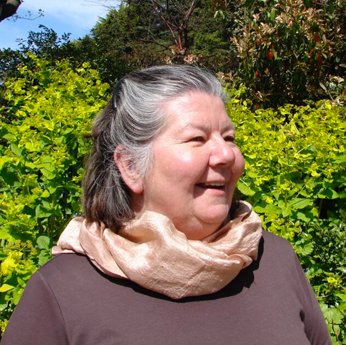 A writer, editor, author and blogger on herbs, GYO and artisanal producers, Barbara's interest comes from growing and using her own produce. Author of several books on herbs, she edited The Herb Society's magazine Herbs and edits The Horticulturist for the Chartered Institute of Horticulture. A member of the Guild of Food Writers, Garden Media Guild and the Royal Horticultural Society's Fruit, Vegetable and Herb Committee.
Born in Newcastle, Anne received her master's degree from Cambridge University, then studied and taught cooking in London and Paris before moving to the United States, becoming a citizen in 1973.
She founded École de Cuisine La Varenne in Paris in 1975 which closed following the establishment of the school in Burgundy in the late 1980s.  Subsequently Anne relocated the School to Santa Monica, CA which she ran until she moved back to the UK where she divides her time between London and the Southwest of France.